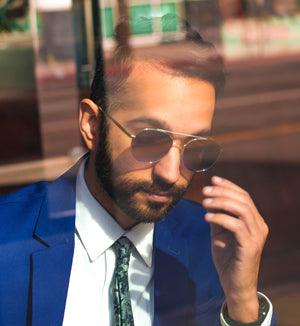 THE HISTORY
ROGUE
SINCE 1994
Your journey begins here, it's time to Go Rogue.
OUR STORY
We're people like you. People who wear glasses. People who are always astounded at the exorbitant price tag that comes along with glasses. We created Rogue to redefine how eyewear is delivered and give you an alternative than the regular brands without compromising on the style or quality. We believe glasses are a necessity. At the same time, they aren't just utilitarian tools. They tell a part of your story; they're a fashion statement, a part of your persona, and a unique signifier of who you are.
And with that, Rogue was formed to do just that: stand up and make a change in a stagnant industry while maintaining high quality standards in style.
Rogue is a unique perspective in sun wear told through various collections of deliberately thought out, wearable shades. We follow the philosophy of sophisticated style, refined design, and unique materials, to present a timeless and classic product to you.
Rogue is proud to be the only designer brand to feature glasses made of rubber, denim, stone, wood, and many experimental materials never seen before. We believe that purchasing glasses should be simple and fun.
By going Rogue, you are choosing to go against the odds.
It's time push your own boundaries, redefine your limits, and escape the traditional path. It's time to go rogue.